Runescape has experienced something of a renaissance this year thanks to the game's debut on mobile.
Most of us remember happy afternoons spent grinding combat skills, saving up for powerful, new gear and naively losing our best items to scammers.
This week, publisher Jagex Limited has been accused of violating a man's civil rights by muting him. According to their support website, Jagex claims that players who don't abide by their terms and conditions can be 'muted'.
This essentially means that they are unable to communicate with other players in the game. Given Runescape's social nature, this is likely to hamper your experience significantly.
Where There's a Will, There's a Lawsuit
Amro Elansari, a serial litigator, alleged that Jagex muted him out of the blue.
He claims that his attempt to appeal their decision was ignored and that they didn't provide a reason for his muting. According to Elansari, this constituted a violation of his civil rights for numerous reasons.
He listed the following breaches as the constitutional grounds on which his claim should be heard:
Discrimination — Business — Public Space,
Free Speech/Expression/Culture, and
Due Process — Adverse Action — Notification Breach of Contract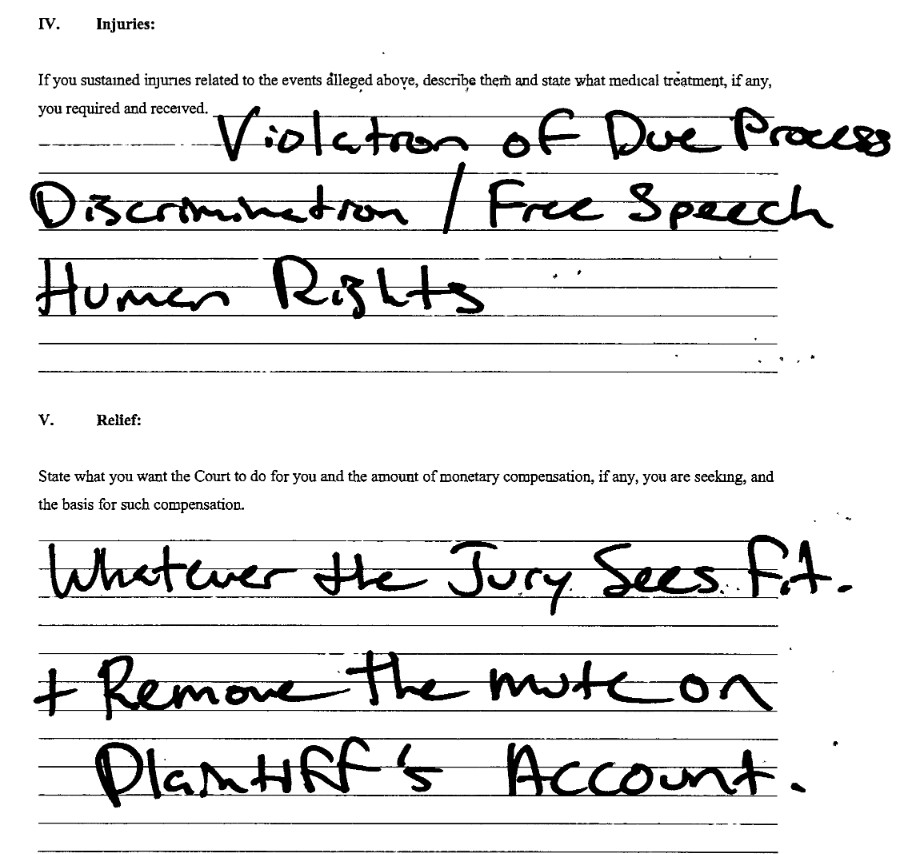 The U.S. Court of Appeals for the Third Circuit denied his initial appeal to them;
"Even generously construing Elansari's complaint to raise a claim of public accommodations discrimination […] at no point […] has Elansari alleged losing access to Jagex's online game due to discrimination based on any of the grounds protected by Title II [of the Civil Rights Act of 1964]"

Polygon
He then took his largely handwritten case to a district court. The federal district court judge didn't deliberate too much before dismissing the suit.
Consequently, he took his case to a three-judge panel.
Unsurprisingly, they didn't think too much of his case either. Sadly, it looks like games publishers can mute who they want.
I know, I know – how are we supposed to get the best armour if we can't trade our end-game sword with a twelve-year-old kid from Guatemala?
You Better Lawyer Up
Elansari does have a history of somewhat fanciful litigation attempts. He has previously taken out a lawsuit because he suggested Tinder had scammed him.
He premised this on the claim that Tinder fraudulently encourages its users to subscribe to the premium service. Allegedly, potential lovers appearing in Elansari's notifications weren't actually real people.
We've all been there.
Maybe a bit of a long shot but you can't fault the lad for trying.
---
Make sure you stick with Any Button Gaming for the latest gaming news and features from around the world. To hear more of our latest updates, why not follow us on social media? We're on Facebook, Twitter, and Instagram.