The National Videogame Museum (NVM) has announced that it will be reopening to the public on Friday 21st May, for the first time in over 6 months. Save a brief reopening period in late Summer 2020, the Sheffield museum and visitor attraction has been closed since 16th March 2020. As an independent museum, this attraction is only able to reopen after running multiple fundraising campaigns, most notably their JustGiving campaign back in March 2020 which was supported by members of the Sheffield public and after receiving support from the Culture Recovery Fund.
The Museum continues to invite visitors to touch and explore its exhibits in a highly interactive environment, and has developed comprehensive safety procedures to keep them as safe as possible in their visit. This includes an increased cleaning regime, socially-distanced galleries, and a clear hand sanitising guide to enable visitors to fully enjoy the museum's exhibits. A full breakdown of the new safety procedures that have been put in place can be found on their website.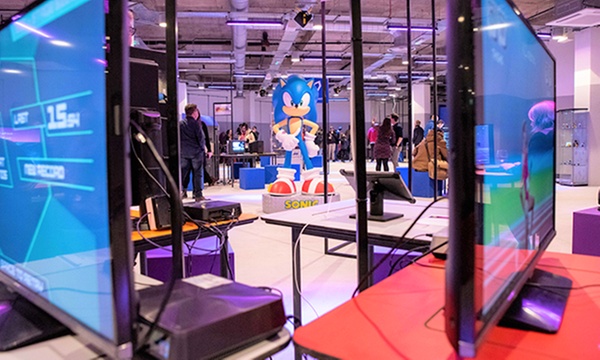 Iain Simons, Creative Director for the NVM, said "Like a lot of museums and culture venues, when lockdown started it was by no means sure that we were going to still be here when it relaxed. That we are is thanks to the overwhelming support of our friends in the industry, the public and DCMS over the last year.
Just like museums, videogames are places to visit. With us all spending so much time indoors, sometimes alone, games have become really important places for lots of us. As places to learn, places to play, places to keep in contact with our friends – videogames have been there for us.
 We're reopening our museum with some exciting new projects, the optimism of summertime and excitement at continuing to build the National Videogame Museum. Learn, play, meet your friends, in your national place for videogames. We can't wait to see you all again!"
Hannah Bryan, Director of Visitor Experience for the NVM, said "It's great to be able to invite people back into the museum, we miss the connection between our collections and our visitors – people bring our gallery to life. The whole team is excited to welcome visitors back, both old and new."
Since lockdown, the NVM also delivered a popular online programme, that saw its learning activities made freely available for those at home. These accessible outreach activities made their programmes available to more people than ever, and won the Kids in Museum's Family Friendly Museum Award from Home. The Museum has also been featured prominently in many international news outlets for its ongoing Animal Crossing Diaries project.
---
Make sure you stick with Any Button Gaming for the latest gaming news, reviews, and features uploaded daily.
Fancy being social? We're on Facebook and Twitter. Or if videos are more your thing, why not subscribe to our YouTube channel? We have a number of Let's Plays, Reviews, and Lists for your entertainment. Alternatively, we are live on Twitch most weeknights. Follow the link to find out more.
And if you want to show your allegiance to ABG, you'll be happy to know we have our own merch! All proceeds go to helping fund the site.
Gamer, dad and supporter of @SpecialEffect Charity. Dark Souls fan and gooner!