Star Wars: Squadrons adds B-Wing, TIE Defender and more in a new update
Still not officially classed as DLC though!
EA Motive has announced that Star Wars: Squadrons will be getting new content, aside from a The Child cosmetic last month, through a new two-part update, even though they stated that game won't be getting any official DLC.
Announced via a blog post on the official Squadrons website, The new updates will introduce a whole host of new content, including two iconic ships!
So what are we getting?
Quite a bit as it turns out.
Starting with the most exciting bit! Players will be able to get their hands on the iconic B-Wing for New Republic players. and the formidable TIE Defender for Imperial players. The B-Wing will be classed as a Bomber, while the Defender will be classed as a fighter.
We'll also be getting the ability to create custom matches as well, giving players the chance to create private matches with custom modifiers and different restrictions to capital ships and fighter craft. A custom match browser will also be added so you can play a match designed by another player
Both ships and custom matches will be available from the December part of the update, as of yet, no date has been announced, for when the update will drop.
Now turning to the November part.
Multiplayer is getting a new map! Taken from the first prologue mission, Foster Haven will be added to both Fleet Battles and Dogfights. The action will be spread out across open space and the crowded dockyards.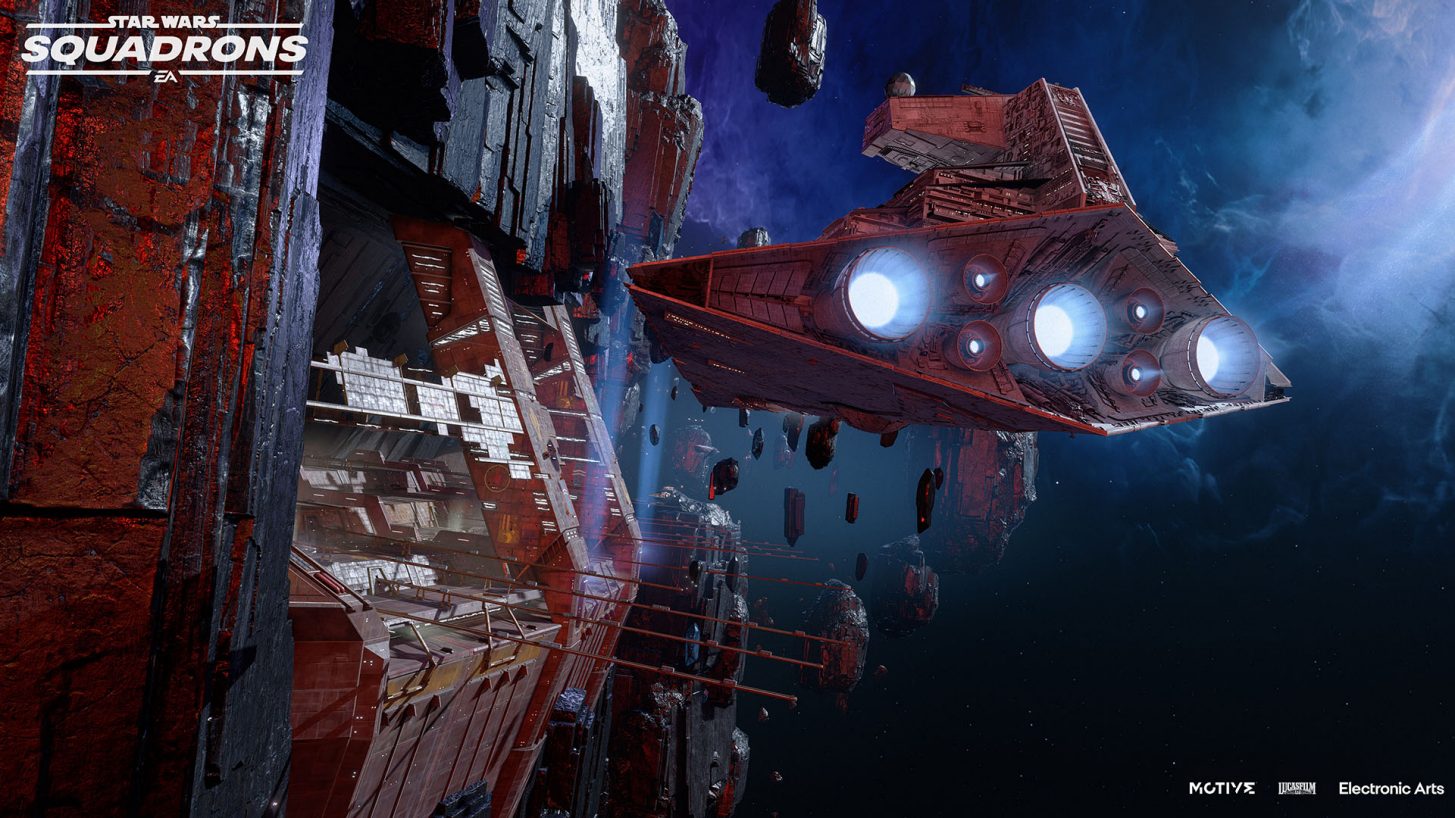 Each class will also get access to new components, giving you an edge during combat. Fighters and Bomber classes will get the Boost Extension Kit giving you a speed boost whenever you need it. They'll also get Piercing Torpedoes, capable of doing maximum damage if used effectively.
Fighters and Interceptors will get access to Ion Rockets, perfect for disabling Capital Ship shields.
And finally, Support classes are getting Anti-Material Rocket Turrets. Whilst not useful for taking down enemy fighters, they are perfect for targetting Capital Ship subsystems.
The November update will be available from the 30th November.
Star Wars: Squadrons is available now on PC, PS4 and Xbox One
---
Make sure you stick with Any Button Gaming for the latest gaming news, reviews, and features from around the world.
Fancy being social? We're on Facebook, Twitter, and Instagram. Subscribe to our YouTube and Twitch channels and track us down on Spotify. And if you wanna show your allegiance to ABG, you'll be happy to know we have our own merch! All proceeds go to helping fund the site.
Don't forget to drop us a comment down below and keep gaming!