Scrap Garden is a charming puzzle platformer about the adventures of Canny, a lonely robot, who awakens in a post-apocalyptic world to find all other robots shut down and seized up. What happened to the City?
Why did all robots stop moving? Did anyone survive except him? Little rusty Canny has to do all he can to find answers to these questions… and try to fix it all.
Key Features
Experience true 3D platformer gameplay inspired by genre masterpieces like Donkey Kong, Spyro the Dragon and Crash Bandicoot
Enjoy beautiful award-winning graphics in an adorable post-robocalyptic world with 6 unique locations filled with mysteries and adventures
Try out diverse gameplay mechanics, including tricky puzzles and refreshing minigames
Challenge mighty bosses and find the right strategy to beat all of them!
Discover a truly moving story, narrated by Bobby Beato, that will take you deep inside the conflict between nature and technology
Dive into the atmosphere of an abandoned world with fascinating music by three composers
Find all hidden collectables to learn more about the world and unlock extra content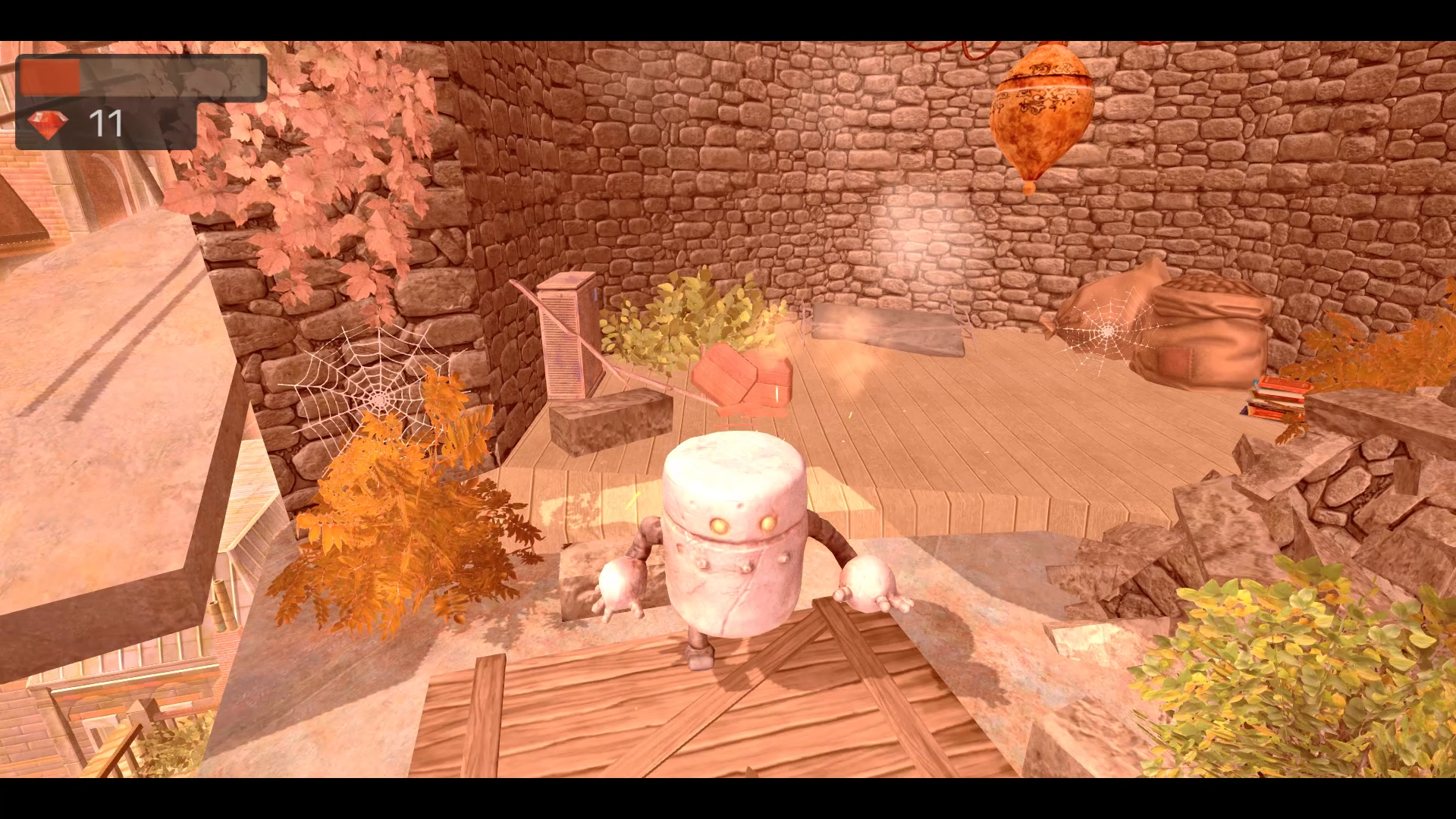 Scrap Garden looks to be a fun and adventure through a stylish landscape with a mystery at its heart to keep you playing, and for only £5.79 on Xbox and PlayStation, and £6.29 to pre-order on Nintendo Switch, you can't go wrong.
---
Be sure to stick with Any Button Gaming and our partners at Stush Gaming for the latest gaming news, reviews, and features from around the world.

And if you wanna show your allegiance to ABG, you'll be happy to know we have our own merch! All proceeds go to helping fund the site.

Don't forget to drop us a comment down below.
Human, friend to the animals and serial procrastinator.
Pessimistic Pompey fan and chocolate addict.
@Zeus_Eagle on Twitter