Thanks to Monster Hunter Rise shipping 5 million units, Capcom have offered a gift to all players, in the form of the Kamura Pack 1.
Since releasing on the 26th March, Monster Hunter Rise has shipped a massive 5 million units, which is fantastic in just under 2 weeks.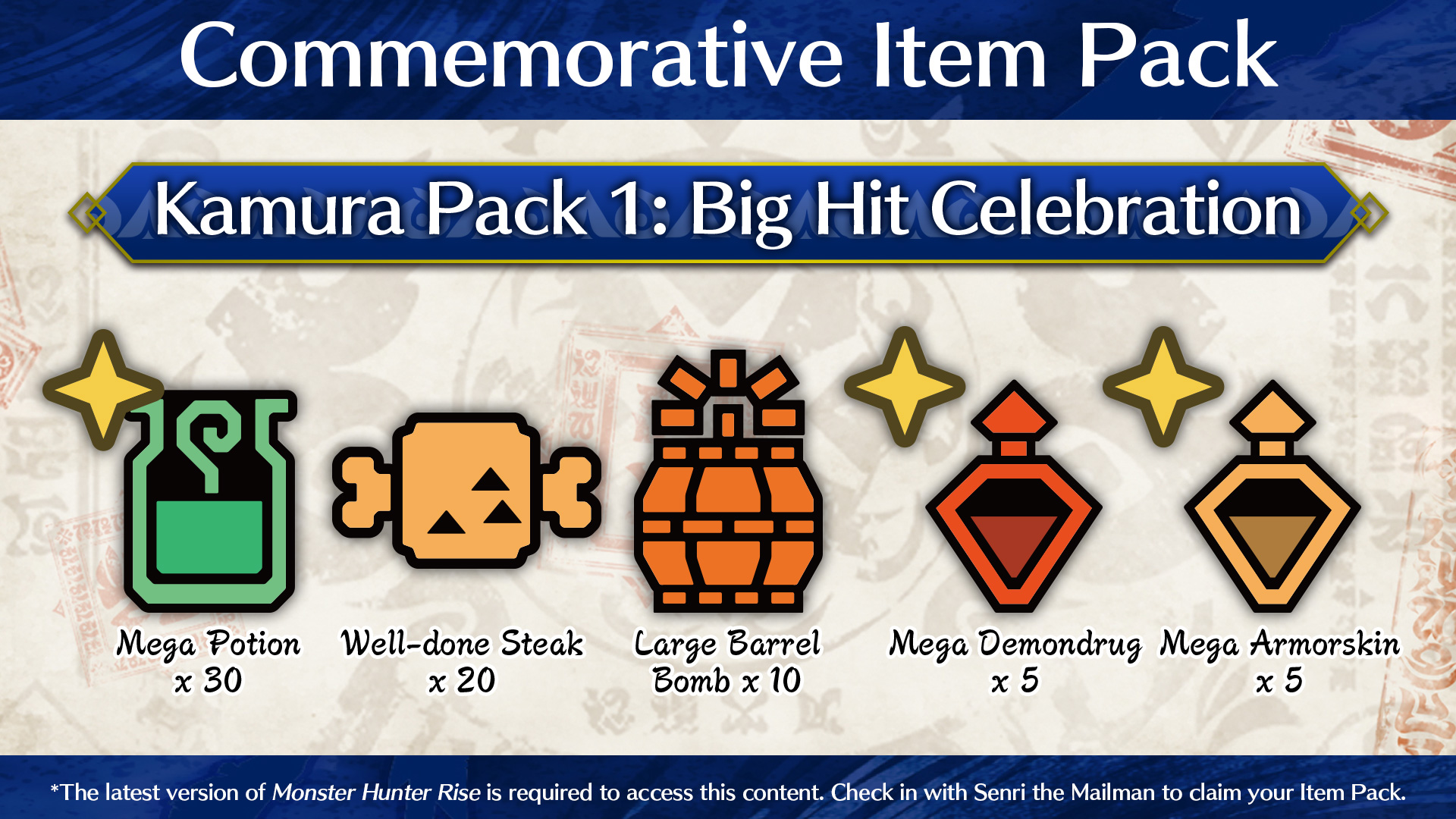 What's In The Box?
It's a great gesture from Capcom and contains some lovely little treats to fuel your hunts, including:
30 Mega Potions
20 Well-done Steaks
10 Large Barrel Bombs
5 Mega Demondrugs
5 Mega Armorskins
You'll need to check in with Senri the Mailman to claim your pack and also have downloaded the latest update.
Big Patch News
The latest game patch addresses some issues players were having with their save data, that will delight fans who were affected.
It's been a great start to life on the Switch for Monster Hunter Rise, with a PC version slated for release early next year.
---
Be sure to stick with Any Button Gaming and our partners at Stush Gaming for the latest gaming news, reviews, and features from around the world.

And if you wanna show your allegiance to ABG, you'll be happy to know we have our own merch! All proceeds go to helping fund the site.

Don't forget to drop us a comment down below.
Human, friend to the animals and serial procrastinator.
Pessimistic Pompey fan and chocolate addict.
@Zeus_Eagle on Twitter