Ken Levine the Bioshock Creator's New Game Involves "Weird S***"
Though Ken Levine won't be working on the new Bioshock game in development, his new more experimental project has been teased.
"I can't really talk about the new game, but there's some weird sh** in that game,"

Ken Levine, Bioshock series creator, designer, and writer.
Levine recently spoke at the GameLab 2020 event regarding his new project and shared his thoughts about the new title as well as design and production in the industry.
"I can't really talk about the new game, but there's some weird sh** in that game,"

Levine stated.
He commented during the talk that there is some really out-there ideas coming from the team involved with the project, but it will take some work with the titles producers to make them work for the project.
"If you don't have people saying that sounds a little insane, you haven't gone close enough to the edge,"

"The great stuff exists on the edge of over the top and just OK. So sometimes you gotta push past that point and make something outrageous and ridiculous, and then pull it back but if you don't go to the outrageous and the ridiculous, you never know where that boundary is."

"You gotta sometimes go past it. You gotta go into the office and tell people things and they're going to look at you like you're insane."

"But then you sort of bring it back to something you can actually accomplish."

Ken Levine, Bioshock creator.
"I just want to keep the player going, going, going.

I want to respect their time. I also don't want to put things in front of them because if they find something, versus having it put in their face, they're going to feel a lot more ownership over that moment."

Ken Levine continued.
Ghost Story Games
The new game Levine is working on is being developed by Ghost Story Games based in Boston, and he talked about how the support of Take-Two regarding his schedule helps the process.
"Fortunately, I'm in a position now where … the kinds of deadlines I used to face when I was younger are different now.

I've built up a little trust with Take-Two, and they sort of give me a little more leeway,"

Ken Levine remarked.
The Bioshock creator did impress on the importance of working to your budget and timeline to help focus the teams vision.
"I do worry about dates, and I do worry about times, because I do believe it's important … If you get an infinite amount of time, infinite amounts of time and money, I think that can be a real problem for a creative director because that creates a kind of paralysis,".

"You want to have milestones you're working towards, you want to have people around you who are reminding you of these things pointing out the tradeoffs. I never want to have a producer who says you can't do that."

Ken Levine, Ghost Story Games President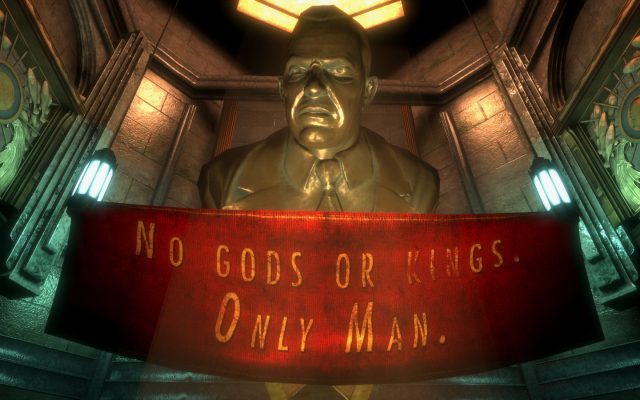 His Role As President
Levine also stressed on the importance of the studios financial well being, which is vital in his role as President of Ghost Story Games.
"If it's not great it's not worth it," Levine explained. "You can save a lot of money by making not-great things, and then you're not going to save a lot of money.

You're going to lose a lot of money. How you figure out that alchemy … that's the job."

Ken Levine, during GameLab 2020
Sourced from: Gamespot
---
As always, make sure you stick with Any Button Gaming for the latest gaming news and features from around the world.
And, to hear more of our latest updates, why not follow us on social media? We're on Facebook, Twitter, and Instagram.