Indie Spotlight – September 2020: HoverGrease
To kick off our new monthly feature where we shine a light on an indie game we think looks awesome. I know half of September is already behind us but we could not wait to show the ABG readers, HoverGrease!
HoverGrease is a top-down shooter that mixes the traditional elements of a team-objective FPS with the fast-paced arcade-like game mechanics of a twin-stick. A hero-shooter, where both your aim reflexes and your team's positioning play a crucial role.
The world of HoverGrease is a bio-cyberpunk dystopian future Earth, where mankind has unlocked many of the secrets of the human genome. It's a world over-saturated with AI, cybernetic enhancements, and biotechnology. Where mutations are the newest trend.
Fight in the downtown streets of Pine Bay city, blast your enemies off the platforms of the Skyrise district, and survive the waves of attacks from the shores of Razer beach.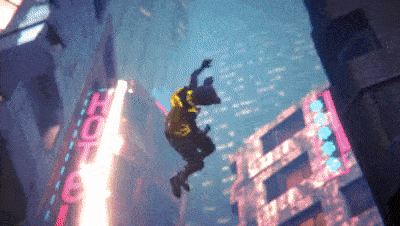 With strong artistic influences from popular 90's shows such as TMNT, Biker Mice from Mars, and X-Men, HoverGrease is set in a neon-futuristic world, where human-animal mutations are a possibility.
Pick from 10 mutants and over 180 weapons and attacks, and blast your way to success in a unique fast-paced multiplayer game.
HoverGrease's Kickstarter campaign is currently at just over 50% with around 20 days left to go before ending on the 5th October. If you would like to learn more about HoverGrease and support the game's development, please check out the HoverGrease Kickstarter campaign page!
Source: Kickstarter
Make sure you stick around for the rest of September to catch exclusive HoverGrease content.
---
Be sure to stick with Any Button Gaming and our partners at Stush Gaming for the latest gaming news, reviews, and features from around the world.
Fancy being social? We're on Facebook, Twitter, and Instagram. Or if videos and/or podcasts are more your thing, why not subscribe to our YouTube and Twitch channels and track us down on Spotify. And if you wanna show your allegiance to ABG, you'll be happy to know we have our own merch! All proceeds go to helping fund the site.
Don't forget to drop us a comment down below, and have a nice day!