Here's The Conjuring House exclusive launch trailer
RYM Games psychological driven horror game The Conjuring House releases today on PS4, Xbox One, and Steam. We have the launch trailer, and it looks like one of the scariest games we've ever seen.
Here's The Conjuring House exclusive launch trailer (warning: jump scares incoming!) ? pic.twitter.com/PgJOjXlBLz

— GameSpot (@GameSpot) September 24, 2018
About The Game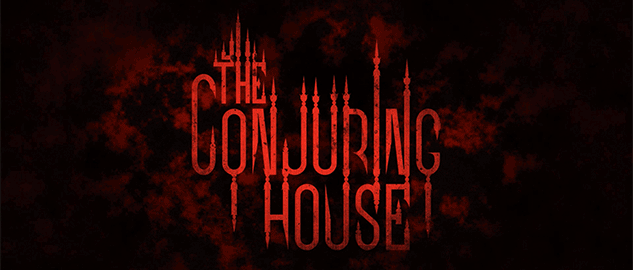 The Conjuring House puts players in a constant state of anxiety that crescendos into raw panic and terror. You will encounter grotesque creatures, who will take your life at any moment. Your only goal — survive.

In The Conjuring House, players will enter the game exploring a seemingly abandoned house that is consumed with demonic activity. Players are sent to the Atkinson House to investigate unusual happenings surrounding the death of the owner. Upon entering the house, players discover that they are unable to leave and are haunted by a demonic woman who stalks them with murderous intent. Demonic artifacts must be destroyed to survive. Players must be hyper-aware of every move, twist, and turn, as the woman is always lurking. The Conjuring House fully immerses players in an environment filled with anxiety, panic, and real consequences that scar.

The Conjuring House is a horror game featuring a demonic woman who is tracking your every move, ready to strike! Destroy artifacts to escape, but watch your back, as the nightmare becomes more desperate the closer you get to liberation.
Prepare to Panic

The main enemy is a demonic woman, not tied to any specific location or timing, leaving a constant sense of impending danger and the opportunity for you to jump out of your seat at any given moment!
Free Exploration

Explore The Conjuring House in a non-linear progression style, with multiple paths through the house. Quests can be approached in a different order from one player to another, providing a unique and diverse gameplay experience each time.
Eerie Atmosphere

The game utilizes environmental tools, such as detailed visuals, perfectly timed audio, and a Gothic setting to convey and promote fear and panic in the player. Players will find many moments where their eyes will play tricks on them, causing them to think there's a creature lurking at the end of the hall when in fact it's just a side table stacked with items.
Source: Steam
---
As always, don't forget to like and join our Facebook Page/Group, and follow us on Twitter to stay up to date with all of the latest News, Blogs, and more. And if that's not enough, why not follow us on Twitch or Instagram as well.