That's right in 2021 the Gameboy Colour is still getting new games, with Doc Cosmos looking to release this year.
This new release is thanks to Bitmap Soft and developer Simon Jameson, a coder on Twitch and retro game enthusiast, who has also released Luna and Luma on retro hardware.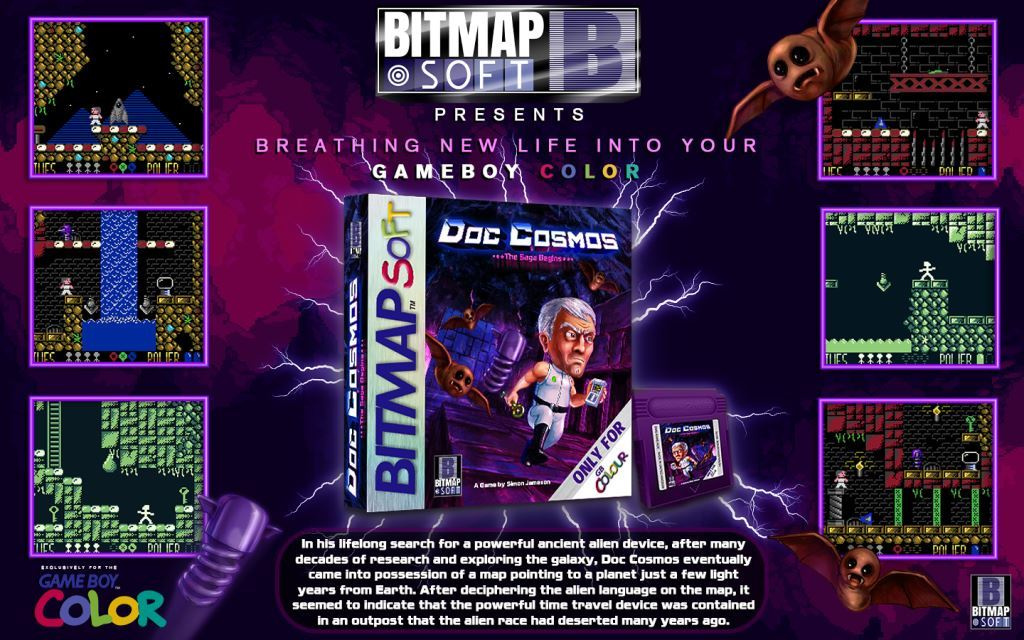 The game originally released on Commodore 64, with Jameson back in 2019 winning the Freeze 64 game of the year with Doc Cosmos.
Key Features
New levels! Unique timeline system tailored for Gameboy Colour
Controls! Different controls in each timeline to create interesting puzzles
Screens! Over 100 screens in each timeline
Content! A longer, more detailed and puzzling experience than the C64 original
Explore the outpost, find the device and return it to the rocket to start your retirement as a very rich man! Watch out for spikes and water, Doc can't swim (it's a long story!) and he's not fond of becoming a human kebab! Doc Cosmos is available on Gameboy Colour Only.
Time to look for that forgotten Gameboy Colour and enjoy some retro action. Though I'd also be tempted to buy Doc Cosmos for the box art alone.
---
Be sure to stick with Any Button Gaming and our partners at Stush Gaming for the latest gaming news, reviews, and features from around the world.

And if you wanna show your allegiance to ABG, you'll be happy to know we have our own merch! All proceeds go to helping fund the site.

Don't forget to drop us a comment down below.
Human, friend to the animals and serial procrastinator.
Pessimistic Pompey fan and chocolate addict.
@Zeus_Eagle on Twitter