Disciples: Liberation launches today, giving players the opportunity to explore the breathing, vivid world of Nevendaar – and journey through the mystery and political intrigue of this dark fantasy strategy RPG.
Launched by publisher Kalypso Media and developer Frima Studio, Disciples: Liberation is now available on PlayStation, PC via Steam and Xbox – with players now able to enjoy the game's 80-hours of gameplay filled with the Elven Alliance, powerful magic, battles, Undead Hordes, dragons, Legions of the Damned and forged alliances.
Players can now seize their destiny, align with factions, choose companions and discover how their choices will make a difference in not only the gameplay but on Avyanna herself and Yillian, with the ultimate goal of liberating the fate of Nevendaar.

Kalypso Media Producer, Florian Treppke
A child of two worlds
Players follow the story of Avyanna, a child of two worlds – yet part of none – on a quest to explore a war-torn world. Starting as an unknown and petty mercenary, her quest will lead players through sorrow and bloodshed before she eventually gains control of a mighty army, ready to challenge fate.
Along the way, she will be challenged to make many a difficult choice, from selecting companions to navigating romantic encounters. It's up to the player to decide what sort of leader she will become.
With her army, which can be recruited from over 50 units, players will fight complex turn-based battles against beastly creatures, in which only shrewd tactics will lead to victory. Avyanna's motto will serve players well: 'Regret later. Act now.'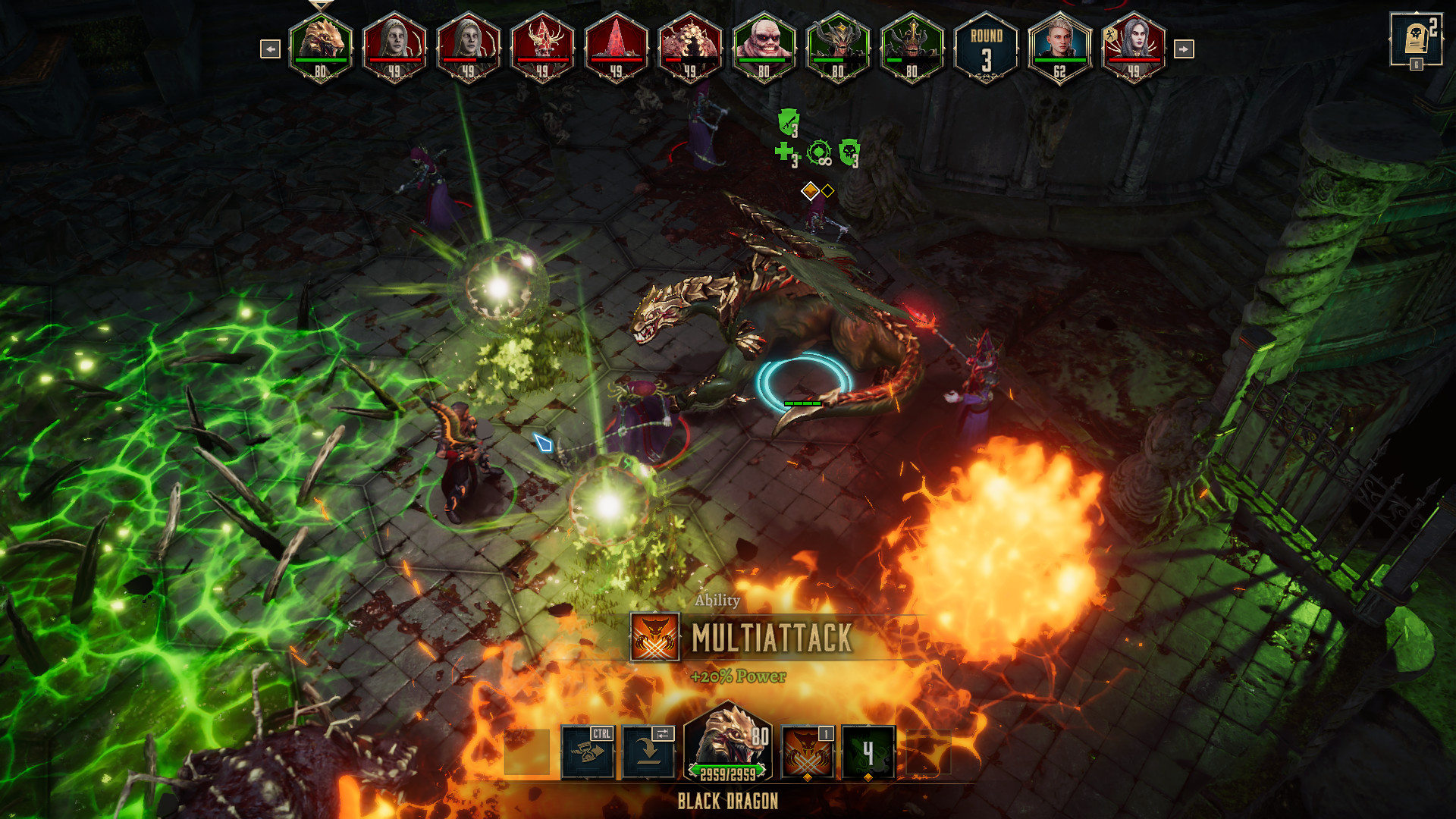 While Avyanna begins as a petty mercenary, she doesn't stay a mercenary for long. Players will discover how as a Nephilim, she possesses Twilight powers, so-called for the ability to conjure both the dark and the light.

This grants her access to a long-forgotten angelic city named Yillian.

Frima Studio Game Designer, Eric Latouche
Disciples: Liberation Features:
80+ hour single-player campaign: experience a dark fantasy epic over three acts, with more than 270 quests and objectives, and 5 unique endings
Explore a war-torn overworld: journey through 4 diverse environments – from luscious woodlands to fiery volcanic plains and icy tundra – and unearth the secrets hidden within the land
Journey together: join forces with 4 in-game factions – from proud elven clans to remorseless undead hordes, each with their own motivations and gameplay incentives
Write your own story: pick from 4 uniquely skilled classes and define your place in the world, recruiting others to take up arms for your cause
Build a base: take on quests for precious resources and use political savvy to build a place of planning and sanctuary
Fight for your life: recruit 50+ units and build an army best suited to your play style whilst honing both steel and spell in intricate-turned based combat
Challenge deadly bosses: pit your party against horrific monsters and beasts, each requiring a unique strategy
Choice is everything: let your decisions guide your fate and directly influence what sort of leader you become
Fight your friends: put forth the ultimate challenge and battle for supremacy in 2-player online skirmishes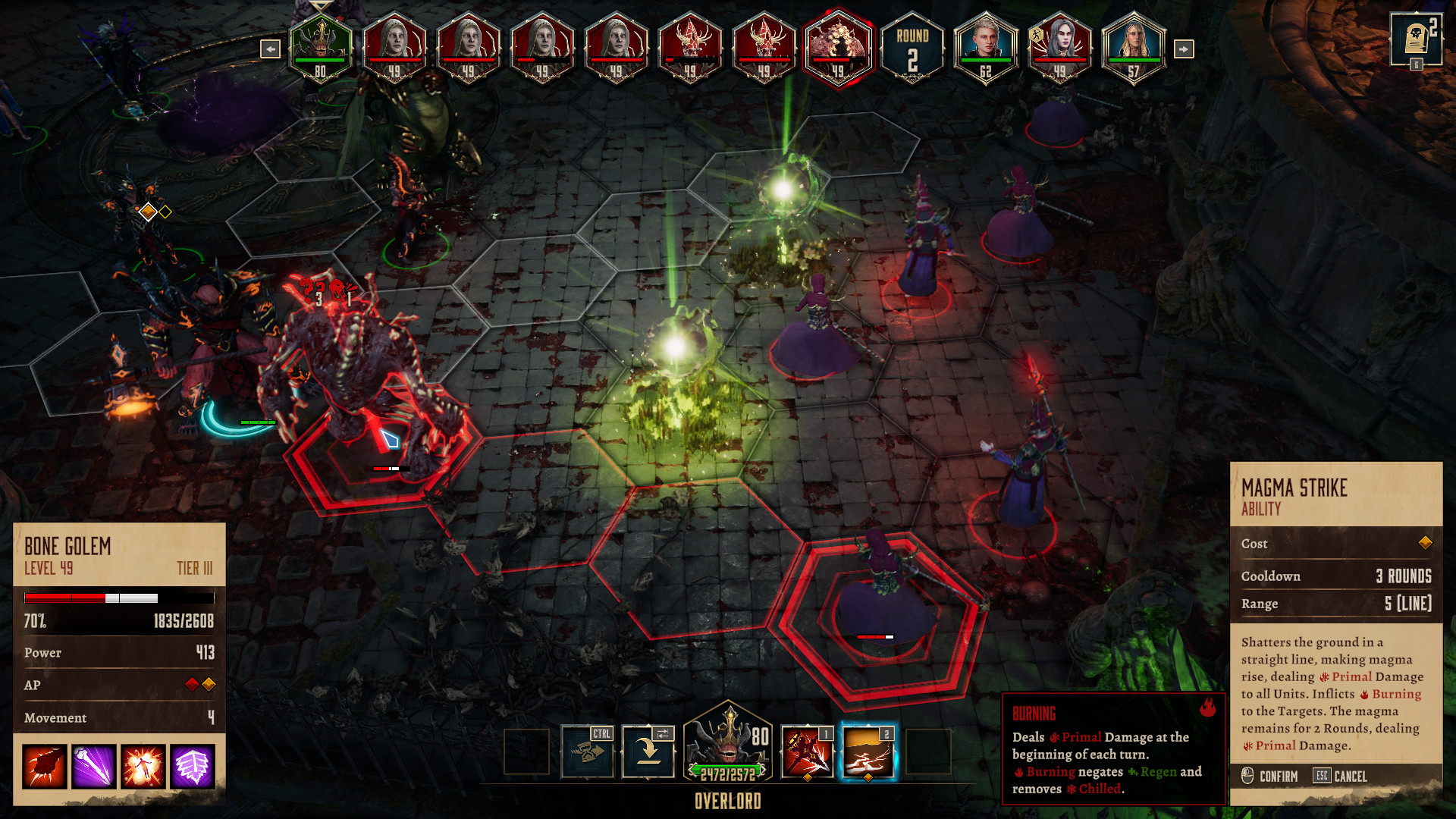 For those who have followed along in our journey, they may know we've previously mentioned the five endings led by her choices.

Well, we've held something back for players to discover only after they play through the game. We're looking forward to feedback as all gets revealed!

Louis Lamarche, Frima Studio Creative Director
---
Be sure to stick with Any Button Gaming and our partners at Stush Gaming for the latest gaming news, reviews, and features from around the world.

And if you wanna show your allegiance to ABG, you'll be happy to know we have our own merch! All proceeds go to helping fund the site.

Don't forget to drop us a comment down below.
Human, friend to the animals and serial procrastinator.
Pessimistic Pompey fan and chocolate addict.
@Zeus_Eagle on Twitter