Tonight's Cyberpunk 2077 livestream on Twitch will look to show more game content, upcoming changes and detail Cyberpunk 2077's first DLCs.
Introduced in a post on the Cyberpunk website yesterday via a faux in-game broadcast, the patch details were referenced including the needed update of the minimap to make it more user friendly.
The livestream scheduled for 9am PT/12pm ET/5pm BST, will look to entice players back into the game after the semi disastrous launch of the game last year.
Cyberpunk 2077 – Night City News
As someone who hasn't actually played much recently, about 10 hours or so total, but also as someone who has not had any instances of game instability (Playing on Xbox Series X) or glitches, except one enemy who wouldn't leave a lift, but that seemed more like he didn't want to, rather than he couldn't.
Will these updates bring back the players?
It feels like the future of Cyberpunk 2077 is looking up and maybe this update and the first DLC will bring back players to what is a good game underneath, that just needs some tweaks rather than an overhaul.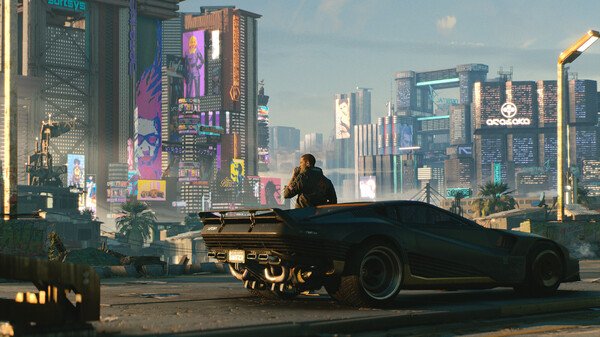 Source: Cyberpunk.net
---
Be sure to stick with Any Button Gaming and our partners at Stush Gaming for the latest gaming news, reviews, and features from around the world.

And if you wanna show your allegiance to ABG, you'll be happy to know we have our own merch! All proceeds go to helping fund the site.

Don't forget to drop us a comment down below.
Human, friend to the animals and serial procrastinator.
Pessimistic Pompey fan and chocolate addict.
@Zeus_Eagle on Twitter