Observational thriller Conway: Disappearance at Dahlia View is available now on PC via Steam, from Sold Out and White Paper Games.
The game will also be available on the PlayStation5, the PlayStation 4 , Xbox Series X|S, Xbox One consoles, and the Nintendo Switch in early 2022.
1950s Detecting
From the creators of Ether One and The Occupation, Conway: Disappearance at Dahlia View is a gripping observational thriller set in 1950s England.
When 8-year-old Charlotte May is reported missing from Dahlia View, retired detective Robert Conway searches for the truth behind her disappearance, observing his neighbours from his apartment window.
As suspicions escalate, Conway launches his own investigation into Charlotte May's disappearance, following leads, uncovering new evidence and piecing the case together on an unpredictable path to the truth.
Game Features:
Experience a tense and emotional story in an all-new detective thriller from White Paper Games, the creators of The Occupation and Ether One.
Lead the investigation into a missing person as Robert Conway, a retired detective living in Dahlia View.
Observe the actions of Dahlia View's residents to uncover clues, study suspicious behaviour and gain new leads.
Explore Dahlia View, solve puzzles and investigate residents to discover new evidence, profile suspects and piece together your investigation.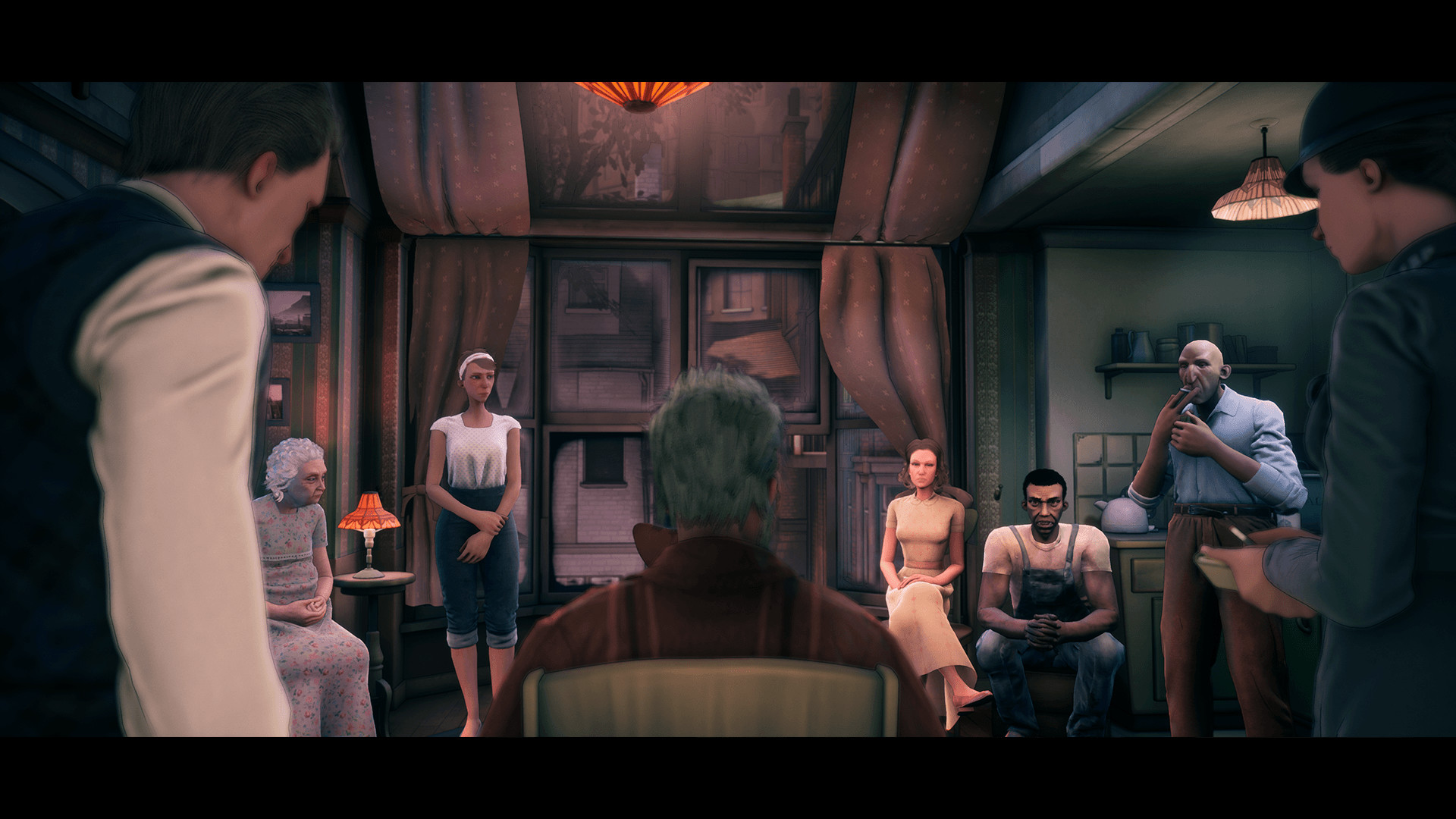 We're incredibly excited to bring you our third title as a team. We've worked hard to create a detective thriller that puts you in the role of a retired investigator balancing the conflict between a promise to his daughter and finding a missing 8-year-old girl.

White Paper Games is now in its 10th year of development and we're looking forward to seeing players piece together their investigation in Dahlia View.

Pete Bottomley, Co-Founder of White Paper Games
White Paper Games' ability to create captivating worlds and stories has always impressed us, and that has never been more true than with Conway: Disappearance at Dahlia View.

With a story full of twists and surprises, and an investigation that we hope will leave players absorbed, we're excited for fans of single-player narrative adventures to uncover the truth today.

Konstantinos Ntaflos, Senior Product Manager at Sold Out
Conway: Disappearance at Dahlia View can be added to your Steam Wishlist now.
---
Be sure to stick with Any Button Gaming and our partners at Stush Gaming for the latest gaming news, reviews, and features from around the world.

And if you wanna show your allegiance to ABG, you'll be happy to know we have our own merch! All proceeds go to helping fund the site.

Don't forget to drop us a comment down below.
Human, friend to the animals and serial procrastinator.
Pessimistic Pompey fan and chocolate addict.
@Zeus_Eagle on Twitter