Open your eyes and immerse yourself in the disturbing and oppressive atmosphere…Today, Bloober Team announces The Medium, the third-person psychological horror game featuring next-gen Dual-Reality gameplay, is coming to the PlayStation®5 computer entertainment system on September 3, 2021. Following a successful global launch on PC and Xbox Series X|S on January 28, 2021, Bloober Team is excited to bring The Medium to PS5™ to take advantage of the console hardware as well as the DualSense controller, offering players the immersive experience of exploring two worlds simultaneously, shocking fans and players alike throughout the game.
Bloober Team and leading global publishing partner Koch Media are thrilled to bring The Medium to retail stores worldwide. The game will be published and available in retail on September 3 for PC, Xbox Series X|S, and PS5™, with The Medium: Two Worlds Special Launch Edition will also be available in select territories, which comes complete with an exclusive Steelbook™, soundtrack of the game and a 32-pages hardcover artbook. In Japan, publisher NA Publishing will bring the game to PS5™ and PC by Holiday 2021.
The Medium is a third-person psychological horror game that features innovative dual-reality gameplay. Players assume the role of Marianne, a medium gifted with several psychic abilities, and explore the real and spirit world both alternatively and simultaneously to uncover a dark mystery masked by disturbing secrets, sinister spirits, and devious puzzles only a medium can solve.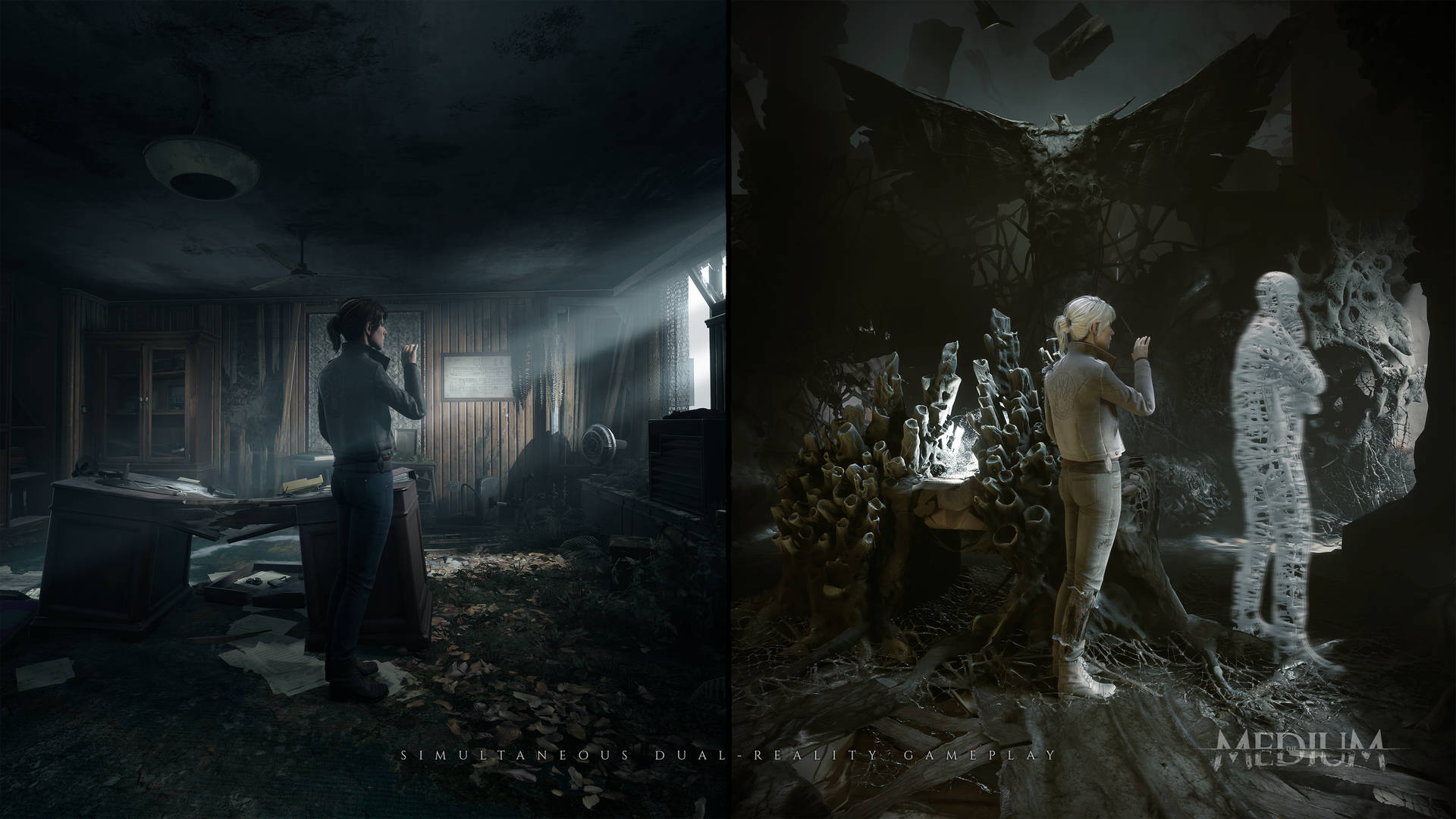 Developed and published by Bloober Team, and rated "M for Mature" by theESRB and PEGI 18, The Medium is Bloober Team's largest and most ambitious project to date, with no loading screens and utilizing the full potential of the latest version of the Unreal Engine 4. The game will be available on PlayStation®5 on September 3, 2021, and is available currently for $49.99/€49.99/£41.74 onXbox Series X|S, and PC viaSteam,Epic Games Store,GOG, and theMicrosoft Store. Akira Yamaoka, known for his work on the Silent Hill series, and Bloober Team's Arkadiusz Reikowski collaborated on the game's original 'dual' score, creating truly unique atmospheres across both worlds.
For more information on The Medium, please visitwww.themediumgame.com;
Follow us on Twitter@TheMediumGame; Like us on Facebook@MediumGame, or follow us on Instagram@the_medium_game.
---
Make sure to stick with Any Button Gaming and our partners at Stush Gaming for the latest gaming news, reviews, and features from around the world.
Fancy being social? We're on Facebook, Twitter, and Instagram. Or if videos and/or podcasts are more your thing, why not subscribe to our YouTube and Twitch channels and track us down on Spotify. And if you wanna show your allegiance to ABG, you'll be happy to know we have our own merch! All proceeds go to helping fund the site.
Let us know your thoughts in the comments below!
Gamer, dad and supporter of @SpecialEffect Charity. Dark Souls fan and gooner!